Privacy Statement
This is the web site of Kedesh House of Prayer Christian Church.
Our postal address is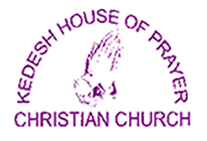 2500 W. Lombard Street
Baltimore, MD 21223

We can be reached via e-mail at fawntb@comcast.net
or you can reach us by telephone at 410-566-0056
Our Church Website (www.kedeshhouseofprayer.org) is provided as a public service by the Kedesh House of Prayer Christian Church Baltimore, Maryland.
For each visitor to our Web page, our Web server automatically recognizes only the consumer's domain name, but not the e-mail address. Only the e-mail addresses of those who communicate with us via e-mail will be collected.

With respect to cookies: We do not set any cookies.

With respect to Ad Servers: We do not partner with or have special relationships with any ad server companies.

This site contains links to other sites. Kedesh House of Prayer Christian Church is not responsible for the privacy practices or the content of such Web sites. However, we do our very best to ensure that the links are safe.

If you feel that this site is not following its stated information policy, you may contact us at the above addresses or phone number.
T R U S T ~~But I say unto you which hear, Love your enemies, do good to them which hate you, Bless them that curse you, and pray for them which despitefully use you. (Luke 6:27-28)